Vincent Chambers

Owner/Tuner/Technician

Accomplished and well-known in the industry both as a vocal performer and master tuner-technician, Apollo Piano owner Vincent Chambers helps you make beautiful music with your piano.

Vincent Chambers is a second generation piano tuner-technician who began his career at The San Francisco School of Piano Tuning. Founded by his Father, Ernest Ciaburro, in 1978, Vincent started training with his father in 1982 and began instructing in 1984. By 1986 he was the lead technical instructor, a position he kept until he left San Francisco in 1994. Many of his students still work in the field.
In addition to instruction, he ran a private practice in the San Francisco Bay Area which focussed on pop concerts and recordings studios and had as many as 6 tuners/technicians working under him. In 1994 he began training as an operatic tenor at UCLA, and continued to service pianos in Southern California, eventually taking on Chapman University's music department until moving to New Jersey in 1999.
Now semi-retired from singing, his full-time job is running Apollo Music & Arts. He still serves concert halls, piano teachers, and private clients throughout California and Maui, HI at least one week per month. He is also a private, Instrument Rated pilot, and flies his Socata Trinidad to service destinations from Eureka to Monterey and San Luis Obispo, as well as the Sacramento and San Joaquin Valley destinations.


Director of Music Education at Apollo Academy


Eric Pytryga has been teaching guitar lessons, bass lessons and piano lessons for over 15 years and specializes in Adult Beginners and Children. He holds a degree in Psychology and is a member of ASCAP.
With adult beginners, he focuses on teaching the music the students want to learn. After mastering a few basic techniques, they launch right in to playing some actual music. In addition to necessary playing skills, Eric also teaches reading and writing music, ear training (learning to play by ear), and applicable music theory.
For children, Eric emphasizes having fun! Learning to play an instrument doesn't have to be drudgery. His attentive, patient and friendly approach will have your child playing in no time and loving every minute of their music lessons!
Ryan Goff
Sales Manager

Apollo Music is excited to welcome Ryan Goff to the team as our new Sales Manager!
*more about Ryan soon to come**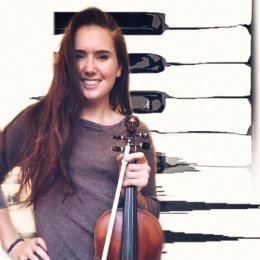 Tori Gillam
Social Media Manager

More about Tori soon to come! Check out our Instagram to see her amazing work.




Zach House
Sales/Administration

Zach is a passionate musician, which makes him a great addition to our team here at Apollo Music. Everything in sales, administration, and otherwise, he's a friendly face to chat with when you walk through our doors.
Justin Smith

Technician, wood and finish repair


Shop and facilities manager Justin Smith is a master carpenter, and performs case and finish touch-up including polyester repairs. He manages the moving equipment and maintenance, as well as keeping our two facilities humming along without a hitch. You will often catch him in the warehouse working on piano actions as well. He is also a master didgeridoo player and builder.